Shopping in NYC: Where Is The Best Shopping?
When asked where is the best place in the world to go shopping? NYC is often one of the very top answers. New York City has so much to offer from world renowned department stores, high end luxury boutiques to heavily discounted outlet stores. You will find all the shops that you wish for somewhere in NYC. When you talk about shopping in NYC, the first place that springs to mind is the prestigious Fifth Ave shopping district. In that area, you will find grand department stores and a melange of both luxury and high street stores. Many of the flagship stores from Fifth Avenue have spread out to different locations onto Madison Ave and even as far as SOHO. The chaos and popularity of the Fifth Avenue area of shopping makes it a place many locals will try to avoid as smaller, less busy versions of the same stores can be found in different areas of the city. New York City does not really have indoor shopping malls, as the whole city is one great big shopping experience and different areas of the city have different specialties.
Shopping Areas in New York City
SOHO
Soho is quickly becoming the place to shop for tourists. This area of the city was once known for artists and its galleries, has seen many stores and small boutiques moving to the area. Some old-time favorites in SOHO are the "What Goes Around Comes Around" vintage store and 'Mystic Boutique" for affordable fashion. In more recent times, SOHO has seen the likes of Madewell, David Yurman and even high end luxury stores like Celine and Chanel that have moved to the area.
Brookfield Place
Brookfield place is the only real indoor shopping space in NYC. It is positioned in North Battery Park, just south of Tribeca. Brookfield Place has an array of luxury retail stores and eateries. With amazing views of the Hudson River, the food court at Brookfield place is a must when you are in the area. You will also find a mix of stores with plenty of space for you to just chill out and take in the beauty of the modern architecture of the mall.
Chelsea Market
If you love to shop for food then Chelsea Market is definitely a place to put on your list. With its boutique food stores and many dine-in options you can taste amazing treats from all over the world without even boarding a plane. Chelsea market truly is a foodies dream you can spend a whole afternoon tasting and exploring all the food they have available.
Century 21
Century 21, not to be mistaken with the real estate brokers, is a department store where you will find bargains galore. You will find everything from handbags, shoes and accessories to workout wear. All the major designer labels are here at hugely discounted prices. Be prepared to hunt through the store and you will surely leave with a bargain.
Chinatown Shopping
In Chinatown you won't find any of the trendy shops you might see in the other shopping areas of New York. China Town is the perfect place for local markets and traditional Chinese ingredients. You will find all the Chinese vegetables and dried mushrooms you can imagine and also a large variety of Chinese herbal shops that will claim to heal any almost any ailment. If the food all gets to much then along Canal Street you'll see a number of vendors trying to sell counterfeit goods. You will be able to snag anything from a knock-off Chanel bag to the latest Ralph Lauren Fragrance, however be warned you may just be unpleasantly surprised with your purchase when you inspect it closely, but fake designer goods may be a bargain that you cannot resist.
Shopping Outside of the City
Woodbury Commons Outlets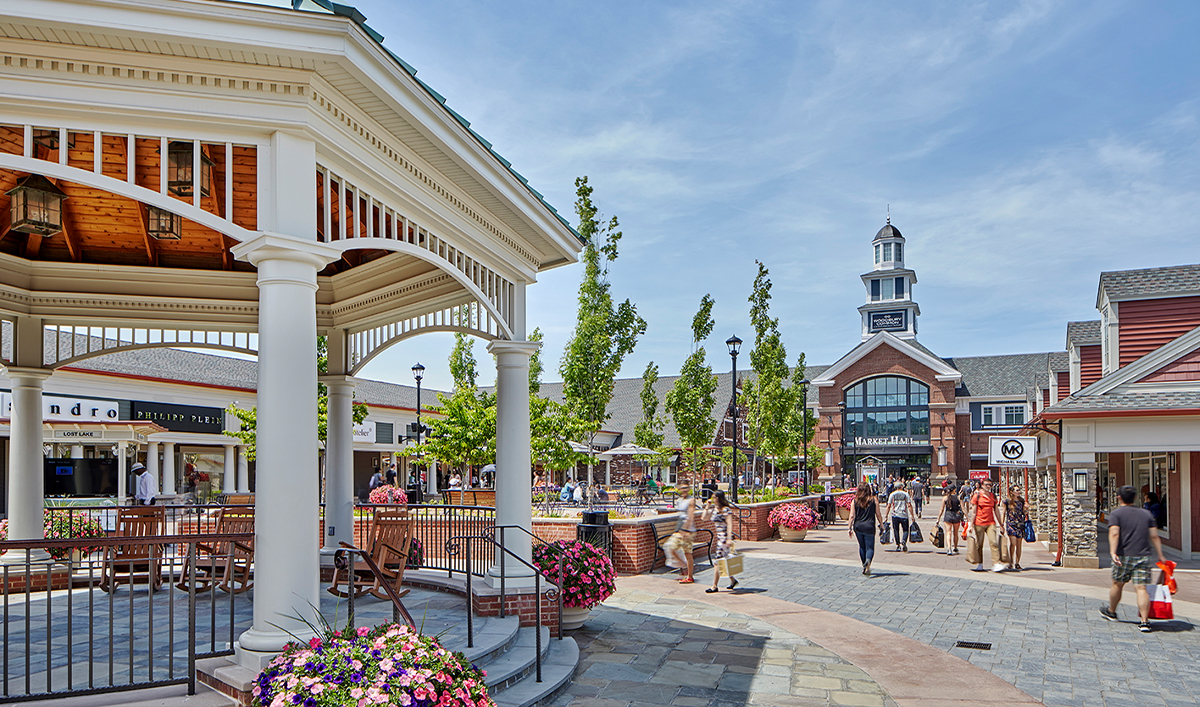 Woodbury Commons Outlet is an outlet mall which is in downstate New York about an hour away from Manhattan. Buses regularly leave from the Port Authority Bus terminal to take the hoards of shoppers who are on a hunt for a serious bargain. Gucci, Saint Laurent, Celine, Balenciaga and so many stores all have outlets in Woodbury Commons, selling past season goods at hugely discounted prices. This is the largest and biggest discount outlet mall in New York State and has over 400 stores offering discounts on everything from clothing, toys and homeware to luggage, sporting goods and food.